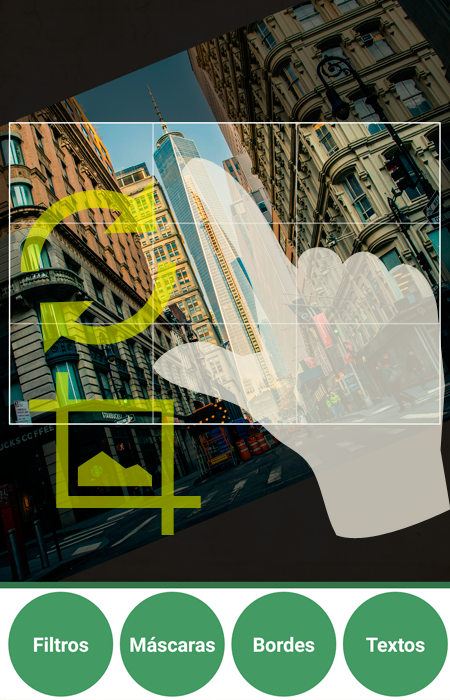 Edit photos
Once placed in your site, you can edit the photo, rotate, scale, add filters, masks, borders and all the texts you want.
Click on the photo, and you will access the editor. To rotate or scale, use 2 fingers, and you will easily adapt the photo to your liking.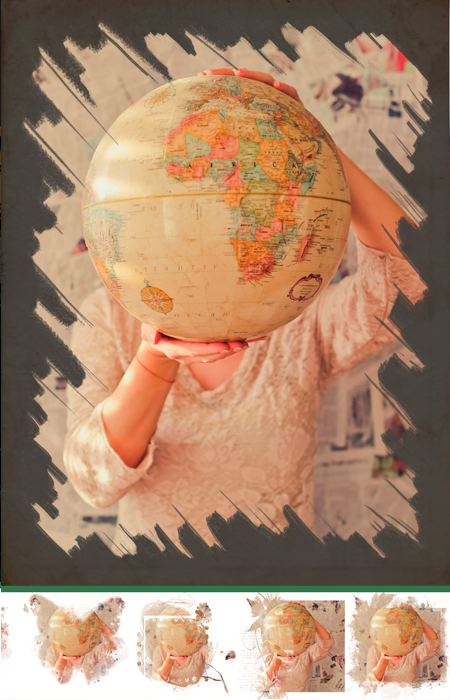 Add effects
From the photo editor, simply click on masks button, borders or filters and you will have access to a multitude of customization options, depending on the chosen album style. We will be adding new masks and filters so you have more to choose from.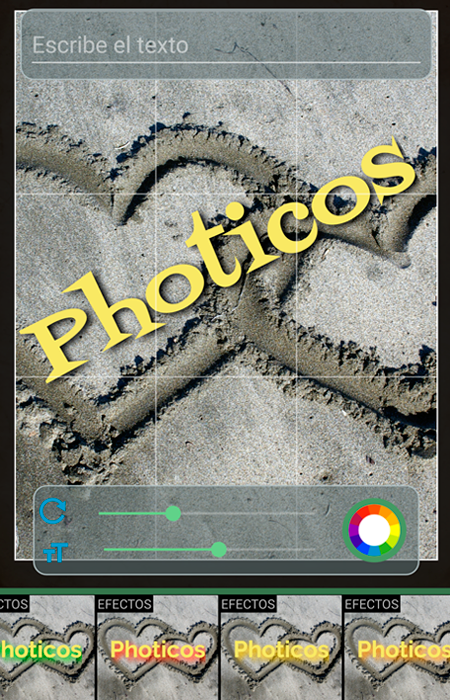 Texts
From the editor, click on the text button. You can use multiple fonts, any color you want, and even effects for texts. You can add all you want on the image, rotate and scale the text to suit your taste. If you click on the rotate icon it will return to its horizontal position.